Economic Development
REDEVELOPMENT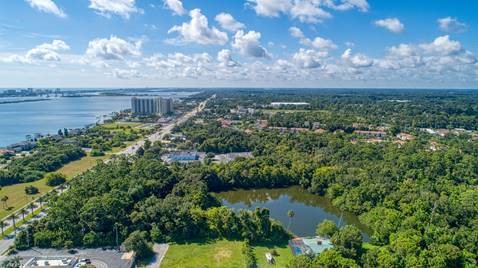 South Daytona is a Small City with Big Economic Development and Redevelopment Opportunities. The City's Community Redevelopment Area (CRA) and Opportunity Zone fall within the same foot print along the U.S.1 corridor the entire length of the City. These special districts encompasses one-third of the City's land area and are located along the shores of the Halifax River.


Development opportunities include:
20+ acres of vacant riverfront land

Gas station site redevelopment

New industrial warehouse site locations

Opportunity Zone within CRA

Town Center retail development

U.S. 1 vacant commercial parcels
The Redevelopment Department staff also works with existing local businesses, Port Orange South Daytona Chamber of Commerce, Team Volusia Economic Development Corporation and many other local partners for business retention, relocation and recruitment. The Department oversees the CRA District, implementation of the CRA Master Plan, Annual CRA Reports, administration of design guidelines and project management.

Call us today and learn more about our Small City with Big Opportunities.