City Newsletter April - June 2020
Mayor's Column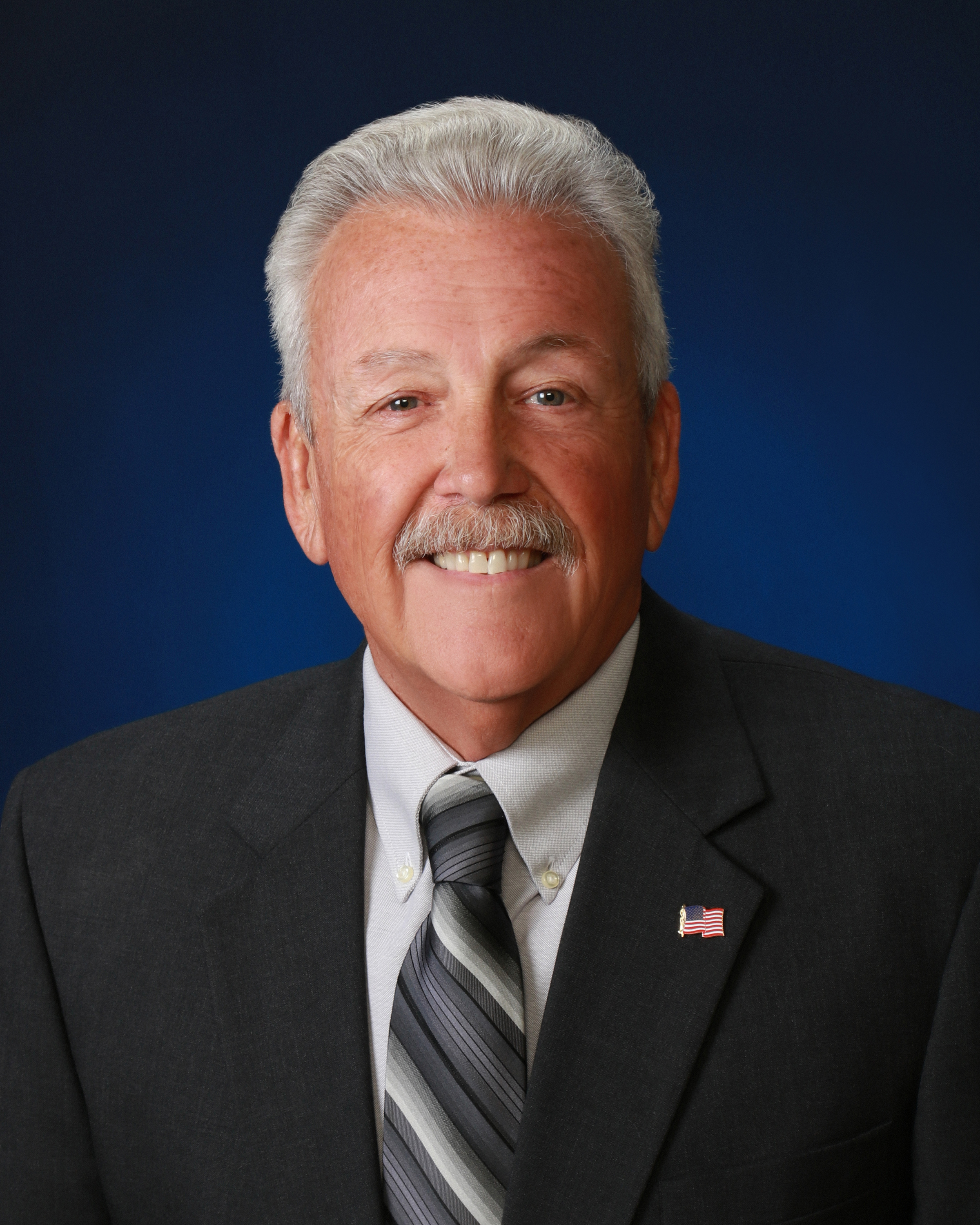 Happy Spring! The first quarter of the year has been very active. In addition to the growth related items below, at the time of this writing, conversations concerning COVID-19 are consuming all of our lives. It is hoped that no one in South Daytona has had personal experience with this deadly disease, and by this time it is out of our daily concerns. If not I encourage ALL to follow the Centers for Disease Control and Prevention (CDC) guidelines.

Currently we have ongoing construction at the south end of our City at The Enclave at 3230, a 256-unit apartment complex on the west side of S. Ridgewood Avenue. Framing of the Club-house and the apartment building began in early March with first occupancy estimated for late Fall 2020.

March 21, 2020, was our Spring Baseball opening day and we held recreational games. A pause in the season because of COVID-19, was a necessity. The season started with 128 children from ages 4 to 14 participating. More fun recreation activities and special events are planned for the upcoming months and details on those activities can be found on page 11.

Looking ahead to summer, please remember to plan for Hurricane Season which officially beings on June 1 and ends November 30. This issue includes information about flood warning systems, flood insurance, flood safety and protection, tips for after the storm/flooding, building permits, funding sources, drainage system maintenance and benefits of natural floodplain areas. Obtaining flood insurance is the first important step to protect your home and belongings. For homes in a high risk zone there is a 26% chance of experiencing a flood during the life of a 30-year mortgage, compared to a 9% chance of fire. In accordance with the National Flood Insurance Reform Act of 1994, flood insurance is required for all structures located in a Special Flood Hazard Area that carry a home mortgage loan backed by a federally-regulated lender. Please see pages 6 and 7 for more important flood education and hurricane precaution information.

In other news, the Kiwanis Club is soliciting funds to provide all 850 (plus) students at South Daytona Elementary School with book vouchers during the Summer of Reading Week, May 22-29, 2020. The Kiwanis Club is sponsoring this activity in order to stop the summer reading slide that affects so many lower income children who have little or no access to books over the summer.
Please take a moments to follow our City of South Daytona FACEBOOK page, we are using this form of social media interaction to keep a transparent flow of information. Our City webpage is maintained as well.
Council Actions
In January, the City Council approved Resolution 2020-01 authorizing the adoption of the 2020 Volusia County Multi-Jurisdictional Local Mitigation Strategy and Resolution 2020-02 calling for a General Election to be held on August 18, 2020, if necessary, for the purpose of electing council members for Mayor, Seat 1 and Seat 4.

In February, the Council approved Ordinance 2020-04 creating a procedure for inspections when a placard card and associated documents are not posted. Resolution 2020-04 adopting a fee schedule for Community Development Department administrative actions such as, development application pro-cess fees, etc. The Council also approved the Com-prehensive Annual Financial Report for the Fiscal Year ending September 30, 2020, the restructuring of the Public Works Department, and a special event outdoor amplification special event permit for Stone-henge Skate Park for a Bike Week event.

In March, the Community Redevelopment Agency (CRAG) Board approved the annual Community Redevelopment Area (CRA) Report . The South Daytona Community Trust Board approved Resolution 2020-07 created a scholarship program through the Community Trust, Inc. The Trust is a non-profit entity that receives funding through donations from individuals and annual proceeds from the Blaine O'Neal Mayor's Golf Tournament. The scholarship will be available to graduating senior high school students that are awarded $1,500 based on application review and community service record. Other items included a first reading of revisions to the Sign Code (Ordinance 2020-01) and the Special Event Code (Ordinance 2020-02). The Council made suggestions that will be brought back before them at second reading at the April 14 meeting. Ordinance 2020-07 amending impact fees passed on its second reading. Approval was given for the annual project submittal to the River to Sea TPO and a contract to Hydra Services, Inc. for new pumps at Lift Station 5.

City Council meetings will be held once monthly in the second quarter of the year and are scheduled for April 14, May 12 and June 9.
City Elections Information
If you are interested in running for the City Council, it is important that you contact the City Clerk's office to obtain information about specifics for filing. State law has very stringent requirements with regard to candidates. For example, candidates must file the State of Florida Appointment of Campaign Treasurer and Designation of Campaign Depository for Candidates Form DS-DE 9 (Rev. 10/10) with the deputy city clerk BEFORE opening a bank account, accepting contributions toward their candidacy, or expending any funds toward their candidacy. Candidates must file a Statement of Candidate Form DS-DE 84 (05/11) within ten (10) days of filing the Form DS-DE 9.

Once these forms are filed, candidates are required to file periodic Campaign Treasurer Reports electronically with the Supervisor of Elections Office pursuant to the filing schedule prescribed by State Law. All documentation necessary to become a candidate will be available through the office of the City Clerk at City Hall. Please call Deputy City Clerk Debbie Fitz-Gerald at 322-3011 for an appointment to obtain documentation.

The three City Council seats that will be up for election to four-year terms in the August 18 general election are seats held by William "Bill" Hall (Mayor), Brandon Young (Seat 1) and Ralph G. Schoenherr (Seat 4). All seats are elected in a city-wide election.

Under terms of the City Charter, all qualifications and elections must be conducted on a nonpartisan basis. The City Charter also mandates council candidates be nominated solely by petition. Petitions must be signed and dated by each elector and no elector may sign more than one petition per election contest. Petitions may be picked up beginning May 8, if candidate paperwork is complete.

The candidate qualifying period for the upcoming City Election will begin at 12:00 p.m. (noon) on Monday, June 8 and end at 12:00 p.m. (noon) on Friday, June 12, 2020.

The deadline to register to vote in the General Election is July 20 and the deadline to register to vote in the Runoff Election is October 5.
COVID-19 Information
Your City officials are in contact with other local government entities and state officials to continually be updated on the latest resources for information and guidance regarding COVID-19 in Florida.

For questions regarding COVID-19, Visit the Florida Department of Health's dedicated COVID-19 web page at www.FloridaHealth.gov/COVID-19. This remains the best and most up-to-date resource for information and guidance regarding COVID-19 in Florida.

For any other questions related to COVID-19 in Florida, contact the department's dedicated COVID-19 Call Center by calling 866-779-6121 or emailing COVID-19@flhealth.gov. The call center is available 24 hours a day, seven days a week.
Notice From Your Utility Billing Department
Save this phone number to your contact list: 844-309-7105
The Utility Billing Department sends monthly electronic due date reminders and shut off reminders from this phone number. Please save this number in your phone as City of South Daytona. Please provide the City with your most recent contact information to ensure these notices are successfully transmitted.
Sparkle Days - Spring Cleaning - South Daytona Residents Only No Contractors/Commercial Trash

The City's annual "Sparkle Days" cleanup campaign begins on Friday, April 17th and ends on Monday, April 27th. During this 10-day period, residents will be able to put out larger items such as old appliances, furniture, yard waste and even old "junk" cars. City crews will work with Waste Pro of Florida, Inc. to pick up items daily. You do not need to call to schedule a pick-up.

The only restrictions placed on items that can be disposed of during Sparkle Days are that no hazardous waste will be picked up. This includes paint, paint thinners, gasoline, sol-vents, pool chemicals, etc. These items should be taken to the Volusia County Landfill (call 386-947-2953 for more details). Any residents with physical limitations can get special assistance by calling Public Works at 386-322-3080 from 8:00 a.m. to 4:30 p.m., Monday through Friday.

HELPFUL HINTS FOR SPARKLE DAYS:
Used oil may be disposed of at the oil igloo at the Public Works Department, 1770 Segrave Street. Used oil is considered hazardous waste and will not be collected during Sparkle Days.
Automobile batteries and tires may also be set out at the curb for pick up.
For the safety of others, if you place an appliance at the curb, please remove the door or secure it shut.
For ease of pick-up, please keep items separated and, if possible, put them in a bag or container. Please do not lean items against utility poles, fire hydrants or on top of storm drains.
Regional Chamber Eggs & Issues
City Manager, James L. Gillis, Jr., spoke recently at the Daytona Regional Chamber of Commerce Eggs & Issues event. The focus of the event being Volusia County's growing infrastructure needs. With a growing popula-tion, the regions infrastructure, i.e., roadways, waterways, sew-er/water lines need to support that growth. Mr. Gillis discussed the City's successful septic tank conversion to sewer infrastructure improvement project.
Business Portal
New Businesses
Beach Boyz Embroidery and Tees, Inc., 2033 S. Ridgewood Avenue, Embroidery and screen printing
Next Level Supplements, 2032 S. Ridgewood Avenue, #3, Nutritional products
RGU Color, Inc., 3133 S. Ridgewood Avenue, Large format printing and laminating, signs
Rivers Edge Nail Salon, 2335 S. Ridgewood Avenue, #C, Nail salon
Stone Mountain Access Systems, Inc., 975 Foster Way, Scaffolding equipment
United Express Group, LLC, 2137 S. Ridgewood Avenue, Income tax preparation
Business License Tax Receipts
Planning ahead, business tax receipts (aka, Occupational Licenses) will be mailed out in early summer and are required to be paid by September 30, 2019. Penalty fees begin to accrue upon non-payment, i.e., 10% penalty in October, 15% penalty in November, 20% penalty in December and 25% penalty in January. The Business Tax Receipt must be renewed before January 31, 2020, or the business owner will be fined an additional $250. You may renew by four convenient methods: on-line, by mail, by phone, or in person. Please be aware failure to receive a courtesy renewal notice does not relieve the business owner of their responsibility to renew on time. Before submitting payment, please be sure to review the courtesy renewal notice in its entirety with special attention to the right side of the form- next to date with "Total Amount Due". Our office is located at City Hall, Community Development Department, 1672 S. Ridgewood Avenue, South Daytona, Florida. Our office hours are 8:00 AM to 4:30 PM, Monday through Friday. Please arrive no later than 4 p.m. and we accept payments by cash, check, MasterCard, Visa, American Express or debit card. If you have sold, moved, or closed your business, please notify our office at 322-3020 or email comdev@southdaytona.org. We accept payment by cash, check, Mastercard, Visa or debit card.
Message From Your Code Compliance Manager
Common Code Violations include:
Yard Maintenance (mowing, trimming and edging)
Outdoor storage (junk, trash & debris is prohibited)
Illegal parking and inoperative motor vehicles
Work being conducted without a permit
Christmas lights remaining up beyond the holidays
Be kind and remember, everyone's property affects their neighbors and neighborhoods are the heart of the City. Our commercial corridors also make a lasting impression to visitors and prospective new businesses.

Thank you,
Beverly Abrahamson, Code Compliance Manager
Hurricane Season Will Be Here Soon - click here to read about Flood Protection Information
South Daytona Citizens Alert Newsletter
President's Message - Carene Darcy

President's Message - Carene Darcy
Welcome Spring!! Our first few months of the year have gone by very fast. South Daytona Citizens Alert has a busy few months ahead with enlightening talks from our Government officials, police, fire and parks department. Some of Citizens Alert endeavors include but are not limited to:

**Assist with the purchase of bullet-proof vests for our police officers; **Assist our fire department with smoke detectors and other necessary equipment: **Sponsor "National Night out Against Crime; **Assist with funding for Kids Annual Fishing Tournament; **Provide a scholar-ship for local high school student; **Help maintain our Community Relations Office at South Daytona Mall; **Support our local CERT (Community Emergency Response Team) Support South Daytona Elementary School with monetary and non-monetary donations and so much more.
If you missed first three meeting you missed presentations from our City Manager, Redevelopment Director and our Chief of Police. I encourage you to come to future meetings as your Board strives to get speakers that have interest in our community.
Our meetings are always the first Thursday of the month at the Police Training Room at 6pm. Check our Facebook page for any additional information.

April 2: NOTICE: Meeting has been cancelled.
May 7: Ms. Christy Gillis, Children's Home Society
June 4: Brian Peek, South Daytona Public Works Director. Crime Dog Wagon Tour included.
NOTE: Our renovated Crime Dog Hot Dog Wagon will be on site at the June 4 meeting for a tour and you can grab a hot dog, soda and chips during the meeting.
South Daytona Citizens Alert dues are due for 2020. Dues are still $5.00 per adult. We expect 100% participation for our Police, Fire & Public Works departments and hope that you will renew or join our great organization.
We value your input at our meetings. Our Board of Directors are here to be of service to our community. We look forward to seeing you at our General Meetings and are always looking for more volunteers. Give one of us a call.
Citizens Patrol Message
From Captain James Crabtree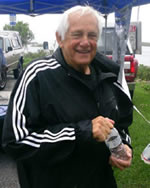 My fellow citizens of South Daytona, it is with deep sorrow I report the loss of a Citizens Patrol member. Donald (Don) A. Monico, 86, passed away on January 6, 2020. Don was a member for almost 20 years. Don worked many of the events, traffic details and post-storm activities. Don was a valued asset and served the Citizens of South Daytona with honor and dignity. He will be missed.

On January 18, 2020, the Citizens Patrol joined with the Police Department and the many participants for the 12th Annual Kailynne Quartier Memorial Ride. Members assisted in organizing the motorcyclists, car and trucks for the ride. The ride covered over 100 miles and raised over $9,000.00.
The Citizens Patrol is always looking for volunteers. If you have a good driving record and no criminal history, we would like for you to come join us. Stop by the Police Department, 1672 South Ridgewood Avenue, and speak with the staff. They will provide you with an application to join. Come be a part of our group.
Fire Department News Southeast Regional Fire Department (SERF) Firefighter Survival Training
On February 18th, 19th and 20th the southeast fire training group which includes South Daytona, Ponce Inlet, Daytona Beach Shores, Port Orange, New Smyrna Beach and Edgewater participated in VEIS (Vent, enter, isolate and search) training. This training focuses on teaching firefighters advanced techniques to rapidly enter burning buildings and search for possible victims. The training was held at the Volusia County Training Center at Tiger Bay. South Daytona Fire Commander Ernie Jarvis stated that "300 firefighters were rotated through this necessary and valuable training. This training ensures firefighters are receiving the most current search and rescue techniques".

New Director Parks and Recreation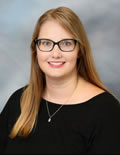 Meet our new Parks and Recreation Direc-tor, Amy Zengotita. She comes to us from the Town of Ponce Inlet where she worked for the past five years as the Cultural Ser-vices Manager. Amy graduated from Flagler College with a Bachelor of Arts in history. In 2017, Amy received the Florida Recreation and Park Association Rising Star Award for demonstrating leadership in the field of parks and recreation and establishing herself as a future leader in her chosen profession. In 2018, Amy graduated from the University of Illinois with a Master of Science in Recreation, Sport, and Tourism and received the Outstanding Online Master's Award. She became a Certified Park and Recreation Professional through the National Recreation and Park Association in 2018. Amy is currently a member of the Flori-da Recreation and Park Association Foundation Board of Trus-tees. The Foundation is committed to supporting the professional development and education of leisure professionals, students and citizen advocates. In 2019, she was selected as one of the 40 under 40 recipients by the Daytona Beach News-Journal.
Parks & Recreation Board and ADA Committee Merge
To streamline efforts the Parks and Recreation Board and Americans with Disabilities (ADA) Committee will be merged into a joint board that will meet quarterly. In addition to working on Parks and Recreation related items, this merged board will be assisting staff in identifying barriers to accessibility in and around City owned facilities and infrastructure. The board will then establish policies and actions to rectify those barriers. If you are interested in serving on this dual purpose Board please contact the Parks & Recreation Department at 386-322-3070.
Youth Leagues and Summer Camp Information
SOCCER REGISTRATION BEGINS APRIL 1
Registration for Soccer runs April-May for children 4 years old to 14 years old. The season runs from May to July. Registration is available online at http://bit.ly/SouthDaytonaSports or in person at the Piggotte Community Center.

SUMMER CAMP REGISTRATION BEGINS MAY 1
Summer Camp runs Monday through Friday from 7:30 a.m. to 5:30 p.m. daily during the summer months. Camp includes on-site games, activities and field trips. The cost is $85 per week, per child and includes the field trip entry fees. There is also a one time registration fee of $11 which includes the camp t-shirt and recreation insurance. Payment must be made at the time of registration. Total payment per child to get registered is $96.00, which includes the registration fee and first week's payment for summer camp.

UPCOMING YOUTH SPORTS RECREATION LEAGUES
Fall Baseball: Registration July - August. Season runs August to October. Youth Fall Flag Football: Registration September - October. Season runs October to January.
Pleas contact the Parks and Recreation Department with any questions at 386-322-3070.